If you're not able to watch the live camera feed of your Brava cook from you app, the Brava and your phone app are not connected.
To check if they are connected, open up your Brava app. Click on the person icon at the lower right corner of the screen. Then click on the gear icon on the upper right corner of the screen to open up Settings. Scroll down to look for Brava 1 and see if it shows Connected or Not Connected.
To connect your Brava to the phone app, the Brava must be connected to WiFi; and both the Brava and the app have to be signed into the same account.
Follow the below steps to establish a connection between your Brava and the phone app.
Ensure that your Brava is connected to your home's WiFi network. If you need instructions on connecting your Brava to the internet, please consult this article: Setting Up the Brava. NOTE: The Brava will not connect with your Brava Mobile Application until the Brava is connected to a WiFi network.
You will want to ensure you're signed into your Brava Mobile Application and the Brava using the same account information. If you do not remember your account information, please email Brava Customer Success at hello@brava.com
If your Brava and the app are still not connected, follow the process below to re-establish connectivity.
Delete the Brava Mobile Application from your phone or tablet and reinstall it.
Unplug the Brava from the wall and wait 1 minute before plugging it back in.
On the Brava, go to Settings, and then click on Brava Account. If you had previously signed into your Brava account, click the sign out option to sign out of your account (all of your settings will come back when you sign back in).
Then sign into your Brava Mobile Application and the Brava using the same credentials.
Keep the Brava app open and conduct a Reheat for 1 minute (leave the Brava empty).
On the app screen, look for a ​yellow banner stating that there is something cooking. If this banner shows up, then your application and Brava are connected! Click on the banner to watch the live camera feed from your Brava.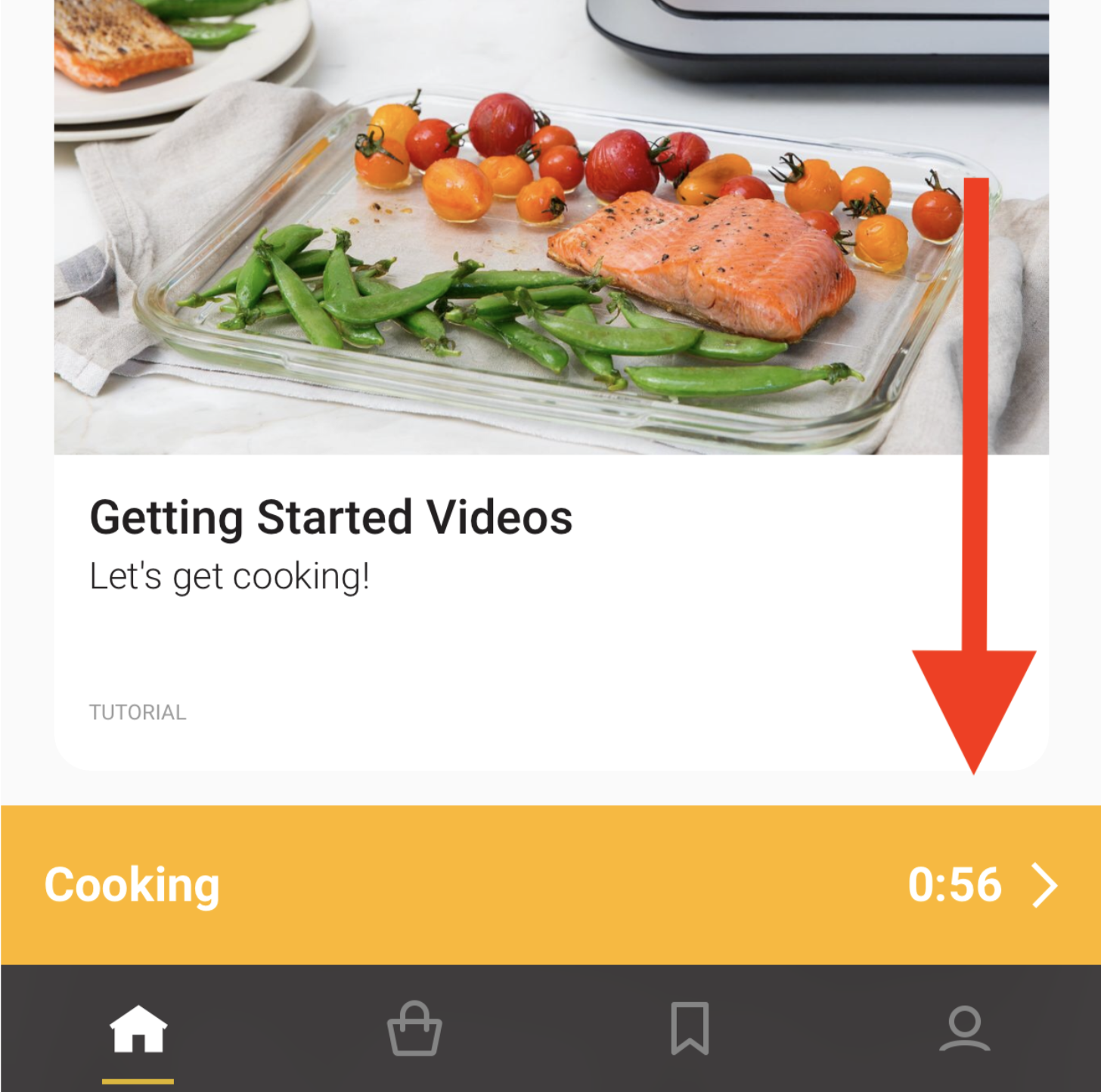 If you continue to have connectivity issues, please consult with the Brava Customer Success team.