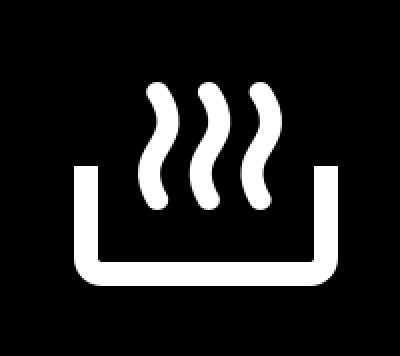 The Reheat function is an intense heat that can do things similar to a microwave, in terms of speed, but with much higher quality results like crisping skins, retaining moisture, and more!
We suggest using our reheat function to reheat leftovers, pastries, and frozen foods that are not listed in our preset cooks.
How to Use the Reheat Function: Step-by-Step
Reheating is simple! Select the time you want to reheat your food for, and press the green Brava button to start your cook.

We recommend using the Metal Tray for crispier results.

If you click on the top-right icon on your reheat screen, you will find out reheat guide.

This guide gives helpful tips for how long to reheat different ingredients.
You can also watch a short video we describe the Reheat function here: The Reheat Function