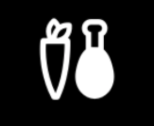 Under the Cook button, you will find hundreds of Brava chef developed preset recipes. New recipes are added every week.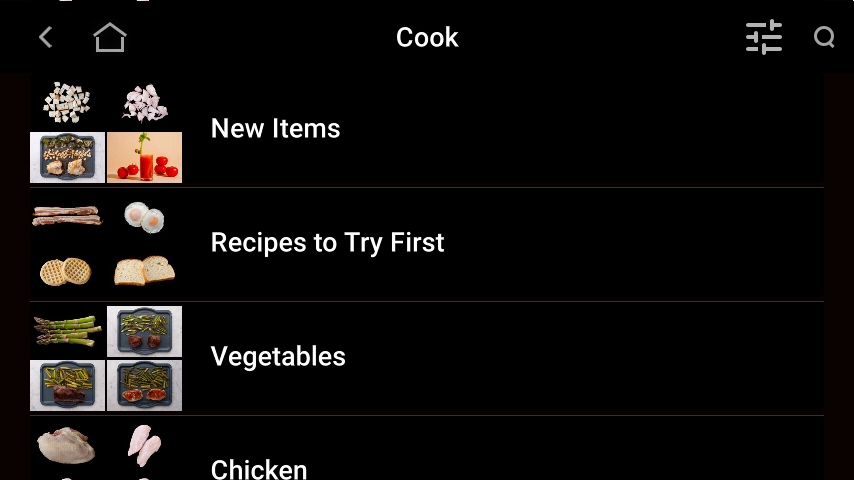 Recipes are organized by ingredient type (e.g., Chicken, Vegetables) or food type (e.g., Sandwiches, Frozen Foods). Once you select a category, the recipes are listed alphabetically.
To speed up recipe search, you can use the Search feature by clicking on the magnifying glass at the upper right corner of the screen. Click here to learn more about Search.
You can hide certain recipes based on your dietary preference. Click on

near the upper right corner and set the on/off toggle to select your preference. Please note if you choose Paleo or Keto diet, the Toast function will no longer be available to you.
New Items Latest weekly recipe additions.
Recipes to Try First Our chefs have created a list of recipes ideal for new customers to try during their first week. Of course, you can cook anything you want, but make sure you try at least a few of these to help you get the hang of Brava.